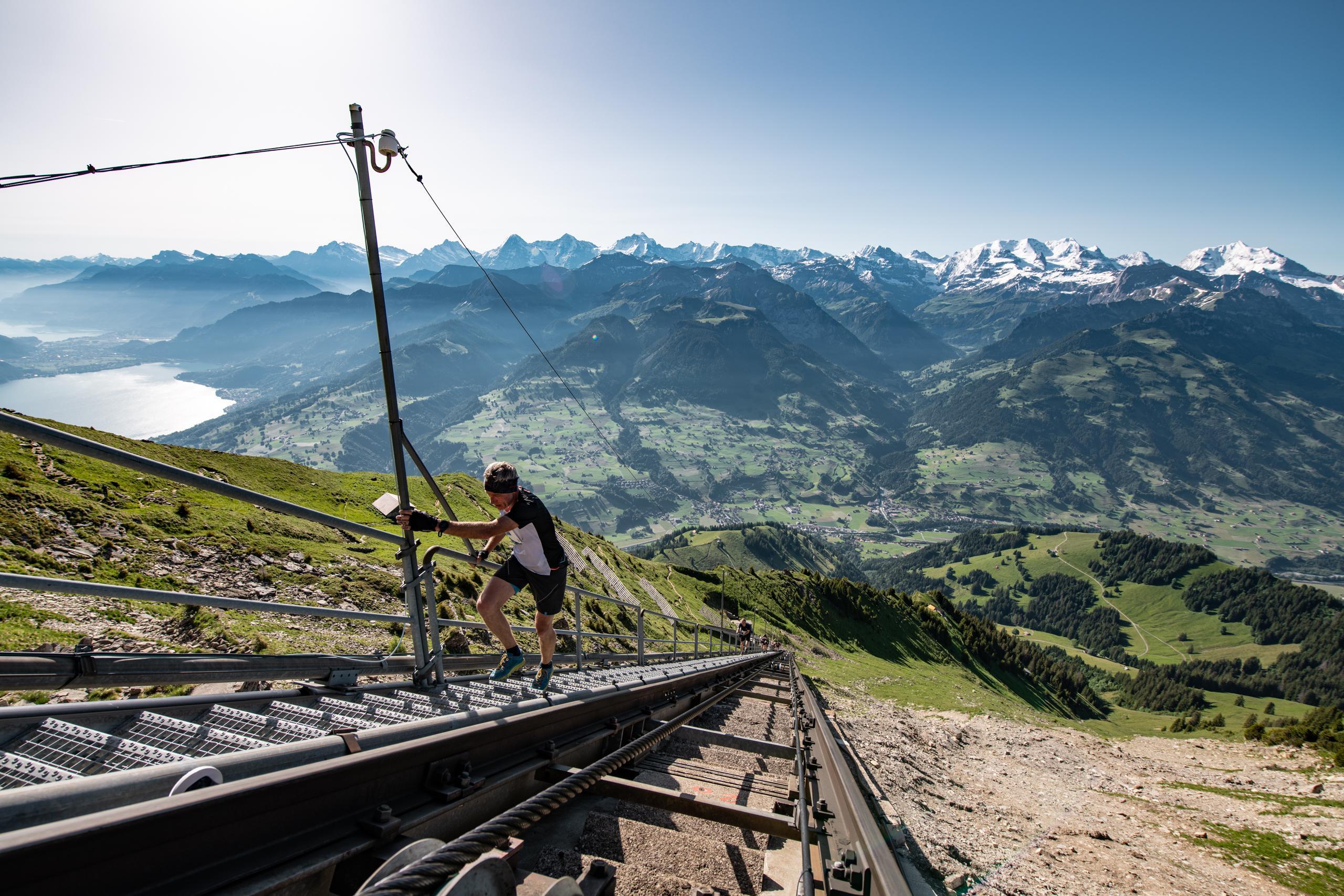 11'674 steps
The longest stairway in the world
19th Niesen-Stairway-Run on 10th | 11th June 2022
Save the date 2023:
Friday, 9 June 2023 – Relay race (in pairs)
Saturday, 10 June 2023 – Individual run
Registration start for Oberland Cup: To be announced.
Registration start only Stairway-Run: From 10 January 2023 – 150 days before the run!
Important: Participants must be fit and trained. In the programmes for the Team-Relay and the individual run, the last run times are listed. Anyone who cannot comply with these will be taken out of the race.
Results Stairway-Run 2022
Participant photos 2022
The right souvenir photo for the Niesen-Stairwy-Run 2022 is provided. Sportograf is the sports photographer for the personal participant photos.
Important: The photographers from Sportograf will only be present at the individual run on Saturday.
Information on data protection (click here) (only in German)
Pictures: Rob Lewis Photography
Programme Team-Relay 10/06/2022
Programme individual run 11/06/2022
Infos stairway run 2022
Sponsors Niesen-Stairway-Run
We thank all sponsors for their support and cooperation. Without you, this event would not be possible.